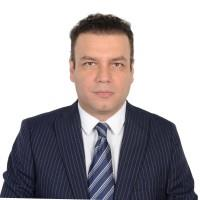 A.P. Sayyed Mahdi Ziaei
School of Economics and Management, Xiamen University Malaysia
Research Area: Monetary and fiscal studies, Financial Economics, Energy Economics.
Research experience: Sayyed Mahdi Ziaei is an Associate Professor of Financial Economics at Scool of Economics and Management,Xiamen University of Malaysia. He received his Ph.D. in Economics from Universiti Putra Malaysia. Much of his research over years has focused on three main fields; monetary and fiscal studies, Financial Economics as well as energy Economics. He has published More than 30 papers in SSCI, ABS, and/or ABDC listed Journals. He is accumulating a wide range of experience in international research institutes and universities in Asia and
particularly in Malaysia.
Speech Title: Evaluating the impacts of Global Economic Policy Uncertainty on Oil Prices